Little Treats
Caraques mix
Little Treats
Caraques mix
Fall for these delicious milk and dark chocolate caraques. These thin tartlets, arranged in an elegant gift box tied with thin gold cord, go perfectly with coffee or tea. Net wt.: 170g. Gluten-free.
What you will find inside
*This list of chocolates is meant to be indicative. Box contents may vary depending on available stock. The number of pieces depends on the size and/or weight of the box ordered.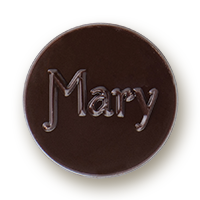 Caraques lait
Milk chocolate
Caraques noir
Dark chocolate