This box brings together delicious rose Champagne truffles and flavorful strawberry fruit sweets. Anyone who loves sweets will relish these delicate treats in their delightful strawberry-print box. Net wt.: 112.5g. Contains alcohol.
What you will find inside
*This list of chocolates is meant to be indicative. Box contents may vary depending on available stock. The number of pieces depends on the size and/or weight of the box ordered.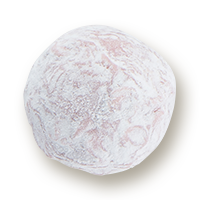 Truffe Champagne rose
Dark chocolate mousse with Marc de Champagne brandy coated in ruby chocolate and sprinkled with confectioner's sugar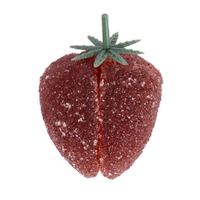 Fruits de Nice - fraise
Strawberry fruit sweets with 50% pulp
Little Treats
Petits œufs - assortiment complet 250g
Assortment of small Easter eggs - 250g
Link to product
Little Treats
Mendiants noir
Dark chocolate studded with dried fruit - 150g
Link to product
Ballotins
Ballotin de pralines 500g
Assortment of pralines - 500g
Link to product