Little Treats
Mendiants blanc
Little Treats
Mendiants blanc
For a tasty respite, bite into these white chocolate rounds topped with pieces of candied orange and whole almonds, hazelnuts, pistachios, and raisins. Arranged in a lovely box with gold polka dots, these are a little treat to enjoy at any time throughout the day. Net wt.: 150g. Gluten-free.
What you will find inside
*This list of chocolates is meant to be indicative. Box contents may vary depending on available stock. The number of pieces depends on the size and/or weight of the box ordered.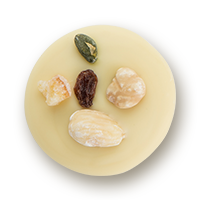 Mendiants blanc
White chocolate studded with dried fruit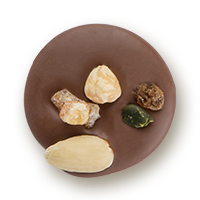 Mendiants lait
Milk chocolate studded with dried fruit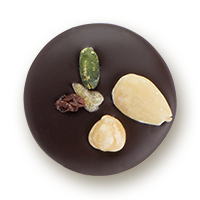 Mendiants noir
Dark chocolate studded with dried fruit
Other Boxes
Boîte prestige n°1
Assortment of Mary products - 485g
Link to product
Other Boxes
Petite boîte glamour dorée
Assortment of 20 pralines - 250g
Link to product
Little Treats
Dark chocolate from Uganda
Dark chocolate 80% - 70g
Link to product