Iconic Products
Boîte langues de chat bleue
Iconic Products
Boîte langues de chat bleue
The incomparable cat tongues first created almost a century ago by Ms. Delluc... Let yourself be enticed by these small flat bars of pure dark chocolate, arranged in a delightful, newly reintroduced period box from Mary Chocolatier. Net wt.: 130g. Gluten- and lactose-free.
What you will find inside
*This list of chocolates is meant to be indicative. Box contents may vary depending on available stock. The number of pieces depends on the size and/or weight of the box ordered.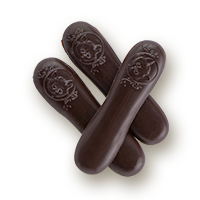 Langues de chat noir
Dark chocolate
Langues de chat blanc
White chocolate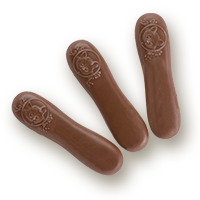 Langues de chat lait
Milk chocolate
Other Boxes
Happiness
Assortment of 30 pralines - 375g
Link to product
Other Boxes
Réglette pralines
Assortment of 6 pralines - 75g
Link to product
Other Boxes
Ecailler royal
Assortment of chocolate oysters - 300g
Link to product